TURN IT UP!

Thanks to advances in streaming technology, there are now many convenient ways to tune in to ARTxFM, no matter where in the world you may roam!

CLICK PLAY on the gold player button found on the left-hand side of this Website to listen on your computer. Mobile links are found on the upper right hand side of the page. We invite you to download our FREE MOBILE APPS for Android and I-Phone which can be found by searching "ARTxFM" in the App store.






Apple TV and I-Tunes both carry ARTxFM in the "Eclectic" Category. The station is also available through the Tune-In radio app. ARTxFM has recently been named a Windows Media Guide Top Station and Critic's Pick. ARTxFM can likewise be found on Soundtap and Radio Free America.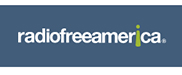 If you wish to hear previously aired programming, DJ archives are primarily hosted through MIXCLOUD. You can find us by searching ARTxFM or the name of your favorite show.







However you decide to connect, we feel certain that you will enjoy the unique listening experience that we call ARTxFM.